ANNOUNCEMENTS
11 days ago
Welcome to Arp Elementary
We are a great community of learners and are excited for the 2017-18 school year.
Arp Students @ Hidden Falls



"What is awesome about Arp is in this photo. Adults willing to do whatever it takes to give awesome kids an amazing experience. . . . This is what it is all about!."
Mrs. Oligschlaeger
5th grade teacher/guide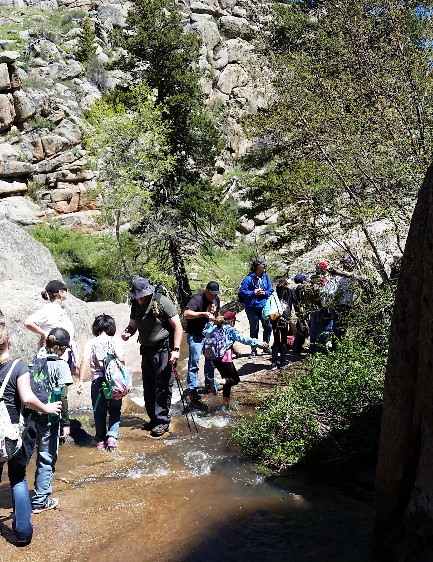 PRINCIPAL'S PAGE
5 months ago

We are well on our way into the new 2016-2017 school year and are glad to see all the returning students and also those new to Arp Elementary School. This year, Arp has 361 students enrolled as well as new staff members. Everyone at Arp is dedicated to making this a productive, fun, and safe learning environment for your child. We look forward to working together with you this year to create a successful educational partnership. If you have any concerns, suggestions, please do not hesitate to contact us at 771-2368.
School Safety At Arp School
– In an effort to ensure the safety of your child and all of Arp's children we ask:
All visitors to check in at the office

That you obtain a visitor's badge when going past the office

That you check your child out at the office and the office staff will call the class room and have your child meet you in the office
Safety is a top priority for our students and we appreciate your support.
Don Brantz
Principal